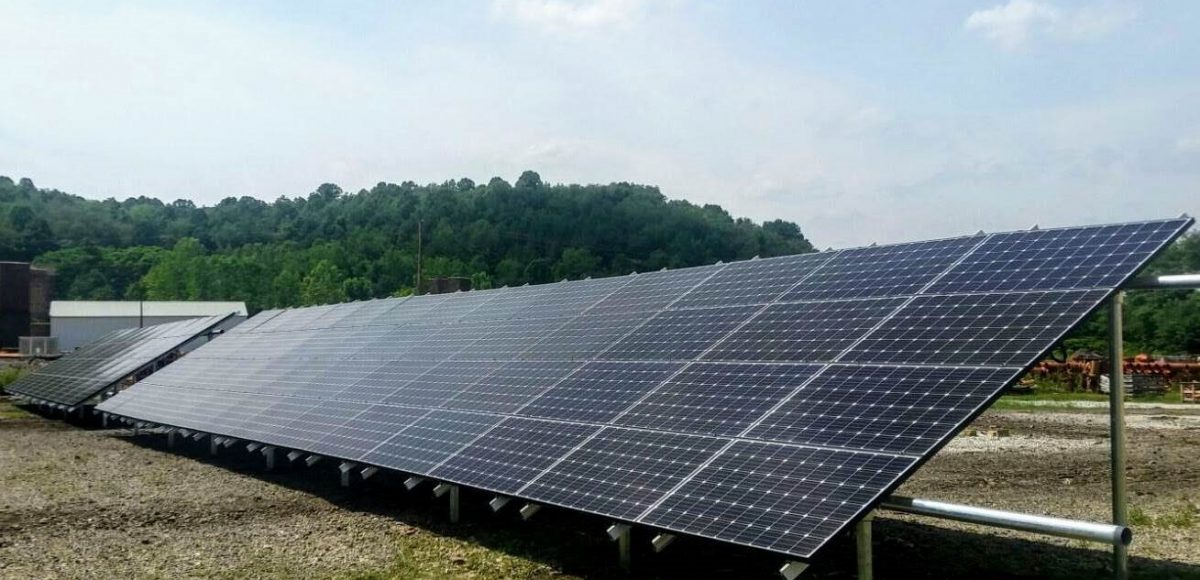 From Sand To Solar- Great Lakes Science Center
Raise your hand if you know what the word "solar" means.
That's right: solar means sun. Now raise your hand if you've ever noticed those shiny black rectangles on roofs, on buildings, or on vehicles during car rides!
Those are solar panels. For bonus points, do any of you have solar panels on your home?
Let's talk about the sun. Did you know the sun is a star? When it's shining on us during the day, it sure looks different from the other stars that only come out at night. The reason the sun looks so much larger and brighter is because of how much closer it is to us. While the sun being so close isn't the best news for those of us who forget to use sunscreen at the beach or for thirsty kids who forgot to bring their water bottle to their soccer game, it is AMAZING news for our planet.
Why? Because that means we can use its energy in some very special ways.
How much energy does the sun have? I'm sure sometimes your parents talk about how much energy you have. Do you think the sun has more or less energy than you do?
MORE. A LOT more.
In just one hour that you're here at the museum, the sun will create enough energy to power 2,880 trillion-not million or billion-light bulbs. That's enough to give everyone on earth a lifetime of light. But instead of running around trying to catch the sun with light bulbs-which would be pretty silly- we use solar panels to capture the sun's energy and power our homes, businesses, vehicles and boats. We use solar panels in all kinds of places now: even space satellites!
If you're ever inside a house that's powered by solar panels, then those panels are what's keeping the lights on. They're keeping your favorite shows on the television. They're keeping your Nintendo Switch or Tablet plugged in. You get the idea.
Are you interested in knowing how we make those panels?
It starts with a rock called quartzite that you can usually find at the bottom of mountains. Quartzite is a very hard rock made of another rock called quartz and a mineral called silica. Quartz is a sandstone, which is exactly what it sounds like. A stone that is made of sand that is millions of years old. So when we say that we go from sand to solar, we mean it!
Quartz is a sturdy, or very strong, rock, which is why it's used on wristwatch faces and countertops. Silica has some unique properties as well. Silica is what's known as a semiconductor. These are materials that can conduct electricity from metals to insulators and we use them in all of our electronic devices. Think about how many devices you use daily. If it has a screen, it likely has a semiconductor. This museum is FULL of devices with semiconductors in them. Every exhibit you visited had semiconductors in it.
Semiconductors make the world go round, and they make most of them out of silicon. That's why silicon is the star in our solar story today.
To get our silicon, we heat quartzite to extremely high temperatures: around 3,600 degrees! Liquid silica then pours out of that furnace, before it is pulled up into a separate furnace, which rotates and shapes the silicon until it turns into a big cylinder. After that cylinder has some time to cool, we chop the cylinder into silver bars called ingots. Ingots look like the whole deli meats you see at the grocery store. Except, if you tried to bite an ingot, you'd lose any loose teeth you had hanging around and we promise they wouldn't taste very good.
A machine then slices the ingots into paper-thin circular discs called solar wafers.
These wafers then undergo a special process that helps them to absorb and store sunlight, making them a semiconductor of electricity. Remember that word? They are colored with chemicals called silicon-nitride and undergo a process called etching, giving them their distinctive pattern and texture. Each wafer is now a fully functional solar cell. They are ready to
turn sunlight into electricity!
It is time to create a solar panel. The wafers are carefully attached to a back sheet and metal frame, then covered with glass. Panels are then soldered together to create an array, or system of panels. Soldering is a process where the edges of two cells are melted with a very hot iron and then joined together.
A typical home solar panel array might have 21-34 panels. Solar farms on acres of land could have thousands of panels, enough to power an entire county! Pretty impressive for something that started from a rock, huh?
Now you know how we go from sand to solar! What kind of questions do you have?